History
The Law Firm of Jordan, Price, Wall, Gray, Jones & Carlton PLLC is proud to celebrate its 70th year in business. The Firm traces its roots back to 1951 when John R. Jordan, Jr. left the Attorney General's office to start his own practice. Throughout its history, the Firm's practice areas and clients have grown and evolved significantly. However, a commitment to results and excellent service has remained constant.
The Firm is proud of its roots in Raleigh and believes its best days lie ahead. This belief is based upon the Firm's robust and diverse client base, coupled with lawyers with the depth of experience necessary to serve such clients with the same high standards set by Mr. Jordan 70 years ago.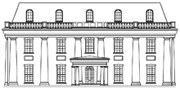 In 2001, on its 50th anniversary, the Firm moved to its present location at 1951 Clark Avenue in the Cameron Village area of west Raleigh. Today, the Firm has fifteen lawyers practicing full-time and 3 lawyers "Of Counsel" (semi-retired but still affiliated with the Firm). Terry Carlton is the Managing Partner.
The Firm's size is intentional — sufficiently large to handle both litigation and transactional matters, yet small enough to provide a high level of personal service in a cost-effective manner for its clients. The Firm's lawyers practice in a wide variety of areas. Please click on "Practice Areas" at the top of this page to review the types of cases and matters we routinely handle for our clients.