History

In 2011, the law firm of Jordan Price Wall Gray Jones & Carlton, PLLC celebrated its 60th year in business. The Firm traces its roots to 1951 when John R. Jordan, Jr. left the Attorney General's office to start his own practice. Throughout its sixty years, the Firm's practice areas and clients have grown and evolved significantly. However, a commitment to results and excellent service has remained constant. The Firm is proud of its roots in Raleigh and believes its best days are ahead. This belief is based upon the Firm's robust and diverse client base and lawyers with the depth of experience necessary to serve clients with the same high standards set by Mr. Jordan 60 years ago.
Mr. Jordan was born in Winton, North Carolina, in 1921 and attended the University of North Carolina at Chapel Hill, where he graduated in 1942. He received his law degree there in 1948, having served on the Board of Editors of the Law Review. Upon graduation, Mr. Jordan opted for public service with the North Carolina Attorney General's Office, rather than accepting a job offer with the New York Stock Exchange. He began his law career under the guidance of Attorney General Harry McMullan, who served as North Carolina's Attorney General from 1938 to 1955. Mr. Jordan served in the Attorney General's office from 1948 to 1951.

Beginning immediately, Mr. Jordan gained a tremendous amount of trial experience in both civil and criminal cases, as well as appellate experience before the Supreme Court. At the time, there was no intermediate Court of Appeals in the state. As a consequence, during the 1950s and early 1960s, the North Carolina Supreme Court was one of the busiest in the country and was faced with a number of appeals on a range of issues. Therefore, many of the cases in which Mr. Jordan was involved in from the beginning of his career were appealed directly to the Supreme Court from trial court.

While working for Attorney General McMullan, Mr. Jordan also clerked for Justice Aaron A. F. Seawell of the North Carolina Supreme Court. Justice Seawell was nearing the end of a long and distinguished career as a jurist and was not provided a law clerk, so Justice Seawell asked Mr. McMullan if he could share Mr. Jordan's services. In the end, Mr. Jordan balanced his time clerking for Justice Seawell and attending to his regular duties with the Attorney General's office. Mr. Jordan left the Attorney General's office in 1951 to enter private practice. The largest law firm in the state at that time offered him a position as an associate. However, Mr. Jordan declined the offer, and in 1951 opened a one room office on Fayetteville Street in downtown Raleigh. At that time, the General Assembly was considering legislation which would have shifted the collection of taxes to the alcohol beverage wholesaler. A major wholesaler in eastern North Carolina, with three days' advance notice, asked Mr. Jordan to attend a legislative committee meeting and speak against the bill. Mr. Jordan did so and influenced the demise of the proposed legislation. This success led to one of Mr. Jordan's first clients, the North Carolina Wholesalers Association. With this initial client on board, the new law practice had a "paying client," a source of income to pay the bills in the early years, and enabled the expansion and growth of the practice.
In addition to his young law practice, Mr. Jordan participated actively in the political arena, serving in the State Senate for three regular sessions and one special session (1959, 1961 and 1963), and ran as a candidate for Lieutenant Governor in 1964.  T

hrough the early 1970s, the Firm's practice evolved from primarily representing individuals, to include the representation of commercial banks and banking organizations.  In his capacity as chief lobbyist for the state's banking industry, in the period prior to "interstate banking", Mr. Jordan was instrumental in revisions to North Carolina laws that enabled its commercial banks to take the lead when interstate banking was approved, which ultimately led to North Carolina becoming one of the nation's banking centers. During this period, Mr. Jordan began to be recognized as one of the state's leading and most influential lobbyists. In 1970, William R. Hoke and Charles B. Morris, Jr. joined the Firm, with its name becoming Jordan, Morris & Hoke.
Joseph E. Wall joined the Firm in 1972 as an associate. Mr. Wall began law school in 1967, leaving in 1969 for basic training at Ft. Bragg and subsequent deployment to Vietnam in March of 1970. He returned to law school in the fall of 1971. Upon graduation and joining the Firm, he was immediately involved with representation of the North Carolina Association of ABC Boards which had just hired the Firm to handle its legislative and administrative work.  His practice came to be centered around insurance defense work with a specialty in the representation of trucking companies, while continuing to represent the interests of the NC Association of ABC Boards.
In May of 1974, Robert ("Bob") Price graduated from Northwestern University School of Law and began work as an associate in September of that year.  Mr. Price was named partner in the Firm on January 1, 1978, and his role evolved over a period of years to that of the Firm's managing partner. In the early 1980s, Mr. Price assumed the role of legal and legislative counsel to several nonprofit organizations.  Beginning in 1982, he began serving as legal counsel to Family Health International ("FHI"), a nonprofit organization originally conceived out of strong U.S. interests in international development, and concern regarding the "population explosion" in developing countries. Mr. Price served as FHI's legal counsel from 1982. He was named Of Counsel to the Firm in 2002 at the time he was appointed Executive Vice President & General Counsel of FHI, where he remains today.
Henry W. Jones Jr. graduated from the University of Richmond Law School in 1978 and joined the Firm in 1978. Within a few years of Mr. Jones' arrival, the Firm began to develop a practice focused on representation of homeowners associations and developers. The Firm today represents literally over one thousand homeowners, townhome and condominium associations throughout the State of North Carolina.  The Firm's practice grew from representing homeowners associations in collection of assessments, to include other aspects of community association law such as covenant enforcement, governance, interpretation and drafting of covenant amendments, as well as representing developers in drafting covenants and forming homeowners associations.
Frank Gray, having served for six years as legal counsel for the NC League of Municipalities, joined the Firm in 1981. With his experience representing the League and its member cities and towns, Mr. Gray was already well versed in legislative practice. Mr. Gray's first client with the Firm was the Town of Morrisville, which he continues to represent today. In addition to an active legislative practice in which he represents a variety of trade and industry groups, and his counsel to municipalities, Mr. Gray has worked extensively in banking, and maintains an active banking practice.

By 1983, the Firm had begun representing many trade and professional groups. With this wide range of clients with legislative interests, the Firm's lawyers with active legislative practices included not only Mr. Jordan, but also Mr. Price, Mr. Wall, Mr. Gray and Mr. Jones. These practices frequently complemented each other. While earlier legislative practice had focused on banking and insurance, beginning in the 1980's, the Firm was involved with the enactment of legislation across a wide range of issues. There are many laws on the books today which the Firm wrote, amended, or was otherwise involved in getting passed into law. The legislative practice also led to other practice areas as well. For example, initial legislative representation of the construction industry gave rise to an active construction litigation practice for the Firm. Today, the Firm has several lawyers who devote a substantial part of their practice to construction law. Additionally, Mr. Jones developed a large practice in the representation of poultry companies and a poultry industry trade group.

In 1985, the Firm's name was Jordan Price Wall Gray & Jones, and in 1986 the Firm moved to expanded offices at 225 Hillsborough Place in Raleigh, the present day site of Campbell University School of Law. In 1986, Paul Flick began work for the Firm as an associate. Mr. Flick briefly left the Firm in 1991 to practice with his law school classmate, Terry Carlton. In 1993, Mr. Flick returned to the Firm, and since 2002 has served as the Firm's Managing Partner. The Firm continued to evolve in the 1990s, the most apparent change being continued diversification of clients and practice areas. In 1998, Terry Carlton joined the Firm and brought with him an active estate planning and transactional practice. In 1999, the Firm changed its name to what it is known as today, Jordan Price Wall Gray Jones & Carlton, PLLC. After joining the Firm, Mr. Carlton continued to expand the business and estate planning practice which continues to complement the Firm's strong historical litigation and legislative practice. Today, estate planning and transactional matters are among the Firm's strengths.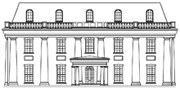 In 2001, on its 50th anniversary, the Firm moved to its present site at 1951 Clark Avenue in Raleigh. In 2002, after 28 years of active practice with the Firm, Mr. Price became Of Counsel to the Firm, joining Mr. Jordan in "Of Counsel" capacity. In 2014, Mr. Wall likewise became Of Counsel to the Firm.  Today, the Firm has thirteen full time lawyers and 4 Of Counsel lawyers. The Firm's size is intentional — sufficiently large to handle the largest litigation matters but small enough to provide a high level of service in a cost effective manner for its clients.