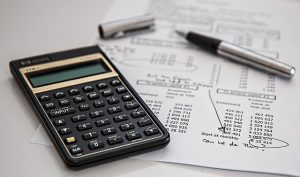 On December 22, 2017, Congress passed and President Trump signed into law the most sweeping federal tax reform in more than three decades.  Commonly known as the "Tax Cuts and Jobs Act", this new federal law has major implications for estate planning.  The 2017 Act is effective for tax years beginning in 2018.  Most of the provisions of the 2017 Act, however, including those with estate planning implications, are scheduled to expire on December 31, 2025, whereupon, without further action by Congress, the tax laws will revert to where they stood prior to the 2017 Act. 
Exemption Amounts Doubled
. 
The 2017 Act doubled the estate and gift, tax exemptions from $5 million to $10 million per person.  With required inflationary adjustments, the projected exemption amounts are now approximately $11.2 million per individual, or $22.4 million for married couples.  This means clients now can give away up to $11.2 million during life without incurring a gift tax.  And, assuming no lifetime taxable gifts are made (which count against the estate tax exemption available at death), clients can pass up to $11.2 million at death.  Also, the generation skipping tax ("GST") exemption allows clients to shield $11.2 million in gifts to grandchildren and more remote descendants from GST tax.  As mentioned above, these increased exemption amounts will revert back to $5 million per individual at the end of 2025 unless Congress intervenes.
Unprecedented Gifting Opportunity
.
Given the historically high and possibly temporary exemption amounts ushered in by the 2017 Act, this may be an ideal time for those with taxable estates to transfer wealth to the next generation by lifetime gift.  Where an estate is large enough to be subject to estate tax, it is generally more tax efficient to use gift tax exemption during life than estate tax exemption at death to transfer wealth to future generations.  Assets gifted during lifetime to an individual or trust are removed from the donor's estate, meaning that all the future income and appreciation on the gifted assets will escape estate tax at the donor's death.
Many factors bear on whether a lifetime gift is a suitable estate planning strategy for a particular client, and, in the context on the 2017 Act, there is an additional wrinkle to consider—the  possibility of "claw-back," i.e., a lifetime gift that was covered by the gift tax exemption might result in estate tax if the estate tax exemption has decreased by  the time of the donor's death, thus "clawing back" the gift for estate tax purposes.  The 2017 Act directs Treasury to address any difference in exemption amounts at the time of gift and at the time of death. It appears that Congress did not intend "claw-back," and, hopefully, Treasury regulations will provide some assurance in this regard.
Review and Simplification
. 
While the new exemption amounts present additional planning opportunities for some, for others there is a risk that the new exemptions will skew their existing estate plans so that they no longer serve their planning goals.
Many married couples have estate plans with formula clauses by which assets are divided at the first death between a marital share passing to or held in trust for the surviving spouse (taxed at the second death) and a bypass share which is covered by the estate tax exemption of the first spouse to die (not taxed in either estate). In such plans, the "bypass" share may be held in trust for the surviving spouse and descendants, or may pass directly to descendants, skipping the surviving spouse altogether. Such plans may also rely on a formula at the second death dividing assets between children and further descendants based on the available GST exemption.
Such formula planning, which has been the standard in years past, may result in divisions of wealth that are vastly different than what was originally contemplated given the much larger tax exemption amounts. Depending on other provisions in the estate plan and the clients' planning goals, such differences in division will be acceptable for some, while for others there may be a radical reduction in what the surviving spouse recovers at the first death and what children receive at the second death.  Given this and other potential implications of the 2017 Act, it is important for clients to revisit their current planning to see if any changes need to be made.
While a review in light of the increased exemption amounts is important to prevent unintended consequences for existing estate plans, for many clients such a review may also reveal opportunities for significant estate plan simplification.  The formula planning discussed above, along with associated trusts, may be eliminated.  The need for family partnerships and LLCs may be obviated and such entities liquidated.  Loans to children made to transfer assets downstream may be forgiven.  Irrevocable trusts may be modified.  Not only will such modifications simplify estate plans, they will tend to increase the income tax efficiency of intergeneration wealth transfer, something that is often sacrificed when affirmatively planning for avoidance of estate tax. 
Estate and Tax Planning Remain Important
.
Even though far fewer individuals will have taxable estates in light of the historically high exemption amounts introduced this year by the 2017 Act, estate and tax planning remain important. Additional planning opportunities are available, perhaps only temporarily, for those with taxable estates. For those without taxable estates, conforming their existing plans to the current exemption amounts, simplifying them and making them more income tax efficient are opportunities not to be missed. 
Given the significant impact the 2017 Act will have for taxable and many nontaxable estates alike, clients need to review their existing document to ensure they serve their planning goals. If you would like to explore the impact that the 2017 Act may have on your existing estate plan and what additional planning opportunities you may have, we are here to help you with that analysis.
For more information on how the new Tax Act may impact you, contact Margie Winfield, author of this article.