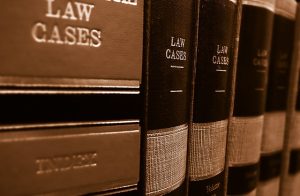 A Superior Court judge has entered judgment awarding over $162 million to plaintiffs in a class action lawsuit against the owners of the failed dam and lakebed in the Woodlake Subdivision in Moore County.  Jordan Price attorneys Hope Carmichael, Lori Jones and Weldon Jones, filed the lawsuit against Woodlake CC Corp, the owner of the dam and 1200-acre lake, which was touted by the defendant/owner as the centerpiece of the Woodlake community.  After the owner of the dam repeatedly failed to comply with dam safety orders issued by the NC Division of Environmental Quality, and after a near catastrophic failure in the aftermath of Hurricane Matthew, the State made an emergency breach of the dam in 2017, leading to the draining of North Carolina's largest privately-owned lake.  More than 1600 homeowners were left with a quagmire and a huge deflation in their property values. Woodlake CC Corp. was unresponsive to the homeowners' repeated pleas to repair the dam or to convey title of the lake and dam to a nonprofit owners association formed for the purpose of taking title to the dam and lakebed and working on cooperative efforts to make repairs and restore the lake.
The lawsuit alleged a duty owed by the country club and lake owner to all lot owners in the subdivision based on the common scheme and plan of development and interplay of restrictive covenants and other recorded documents.  Arguing to the Court, Ms. Carmichael said, "The Defendant's failure to maintain the dam, and in turn the lake, despite numerous notifications regarding the need for such maintenance, was willful and wanton and has interfered with Plaintiffs' easement rights and caused a devastating diminution in value to all of the lots in Woodlake." The loss in property value was supported by expert testimony including an extraordinary mid-cycle ad valorem tax revaluation by Moore County.  The Court agreed with the plaintiffs and sent a strong message to the defendant and other owners of privately held community amenities in the State, awarding the homeowners more than $40 million in damages for their collective property devaluation, and adding a punitive damage award of more than $121 million.
Contact one of our attorneys today to learn how we can help your community:
Click here to learn more about our community associations services.